BS 7858:2012 Security Screening of individuals employed in a security environment – Code of practice.
This BSI standard guides an employer through the necessary steps to ensure that potential employees present no known risk to their organisation.
Although written specifically for organisations where high levels of security are essential such as security guarding, secure shredding or finace, there is plenty of guidance that can be applied to any business or organisation.
What to look for when Security Screening
When considering employing new members of staff, it is important to ensure that name, address and previous employment history is verified. Most organisations who require verification of identity ask for either a passport or driving licence, which contains a photograph. A utility bill can be used to confirm the home address. Electoral rolls are readily available and may also confirm address, but it is not compulsory to be listed on the publicly available version.
Employment history should be studied thoroughly and any gaps in employment should be explained by the potential employee. If intending to contact previous employers, it is wise to obtain the written permission of the potential employee.
National insurance number can be checked and evidence of the right to work in the UK should be obtained from those from other countries seeking employment.
When asking for character references, it is wise to avoid family members and people living at the same address. It is important to check that character references are genuine, and that the people providing them are who they say they are. Public records can be used to verify information.
Candidate Data Protection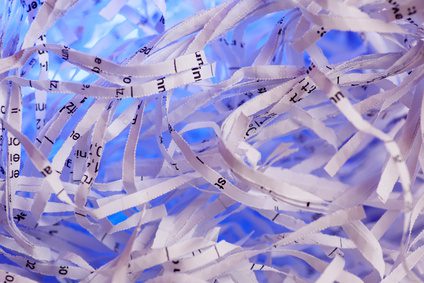 All information provided by the potential employee and held on file should be kept confidential and is covered by the Data Protection Act. This means:
Restricting who within the company can access and view this information.
Ensuring that appropriate security controls are applied to the storage of this information – locks on cabinets, passwords on digital files and systems.
Using the information ONLY for the purpose it was obtained.
Allowing the data subject access to their data on request.
Keeping the information no longer than necessary.
Securely destroying information when it is no longer needed.
Face to face interviews are very useful in assessing a potential employee, as questions can be asked and answers discussed to clarify any unclear information. Body language is usually a reliable indication of a person's character, and is usually instinctively read. Although perhaps unscientific, most people are able to reliably trust their intuition about a person, as body language is instinctively read.
Summary of Security Screening
People are a valuable asset to any business and BS7858 for Security Screening can help you make the right choices when employing staff.
However there are other considerations to make including the protection of that screening data.
Assent Risk Management can help you implement Security Screening to BS7858 and help you evaluate your compliance with the Data Protection Act. In addition, there are other standards, such as ISO 27001 for Information Security which you might find useful.
If you would like to know more, please contact us.