Digital signage has been used in organisations for some time, but Assent's Screen-as-a-Service solution takes it a step further with easy to use cloud-based software, compliance content from our experts and full tech support.
Communicate Compliance Messages to Stakeholders
Use branded rich media including videos, images and live data feeds! We create tailored content for your workplace which can be updated monthly,  providing you and your employees with a cost-effective solution to keep up to date with your events, safety notices, local news, road traffic and anything else you can think of.
---
Screen-as-a-Service using Screen.Cloud
Powered by Screen.Cloud an online service allowing your screen to be monitored and updated remotely. Add and remove screens easily on a month-to-month license.
---
Library of Apps
Not just videos, the built-in library of apps allows you to easily display data feeds including:

---
Subscribe to our Content Library
Curated content produced by our expert consultants covering employee wellbeing, safety, information security and other compliance disciplines.
Generic or fully branded for your organisation and deployed remotely to your screens.
---
Here's Just 4 Use Cases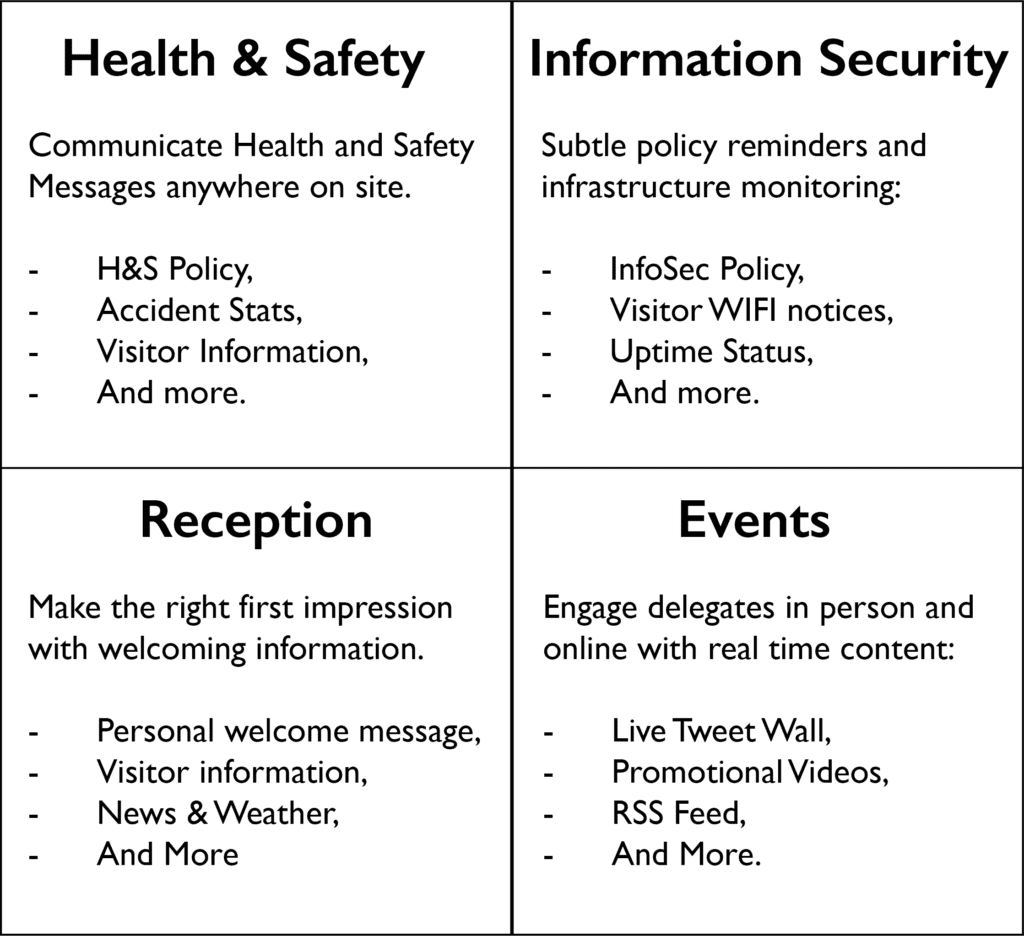 ---
What are the benefits?
Digital signage helps you to…
Deliver critical information to your employees.
Display news and weather updates to inspire thought.
Show upcoming events.
In a production environment: Inform of production quotas, hazards, outages.
In an office environment: events, conferences, dates, time, webpages, news.