Bespoke Branded ISO Awareness 
In the past, many organisations have relied on a basic PowerPoint presentation to meet ISO clauses for communication & awareness;  and while, for some, this may have been adequate, it is not the most effective way to engage an audience and convey important messages. It also doesn't provide the vital evidence to show that everyone has completed and understood the training content.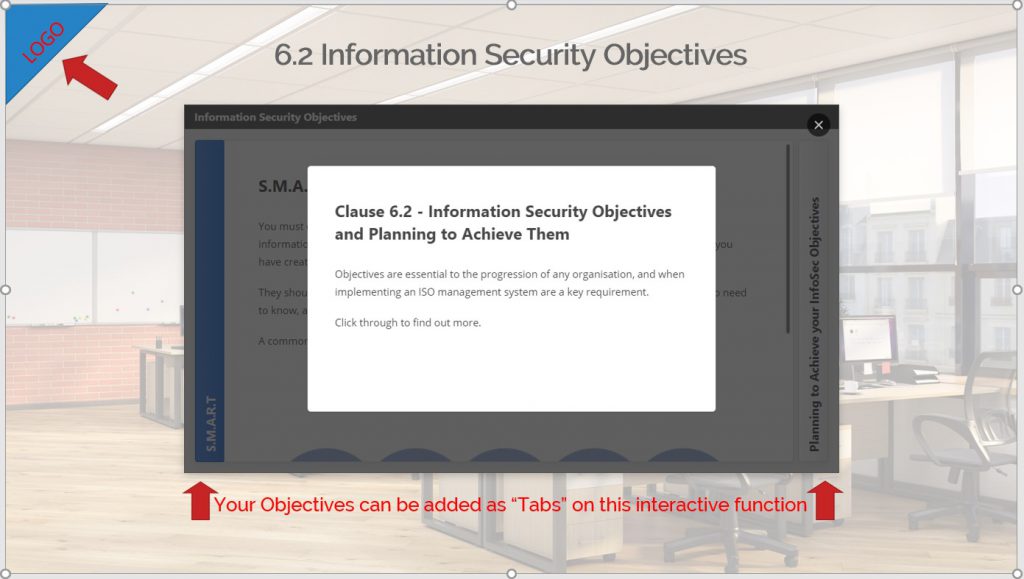 So, leave 'Death by PowerPoint' behind with our bespoke branded eLearning packages, compatible with all major LMS systems.
Make managing ISO Awareness training easy.
---
Bespoke Content Tailored for your Organisation
Our customisable ISO Awareness eLearning package makes it easy and cost effective to insert content specific & relevant to your organisation, while delivering a basic level of ISO Awareness is attained by all staff who take the course.
The team at Lorators have developed a quick and easy solution to bring you customised content that engage users.
We will include:
Your Logo, and Brand Colours throughout,
Supporting photos from a round your locations,
Links to and Extract from your Relevant Policies,
Descriptions of your Organisation's ISO Objectives,
Names, Photos and Contract Details of Key People in your organisation.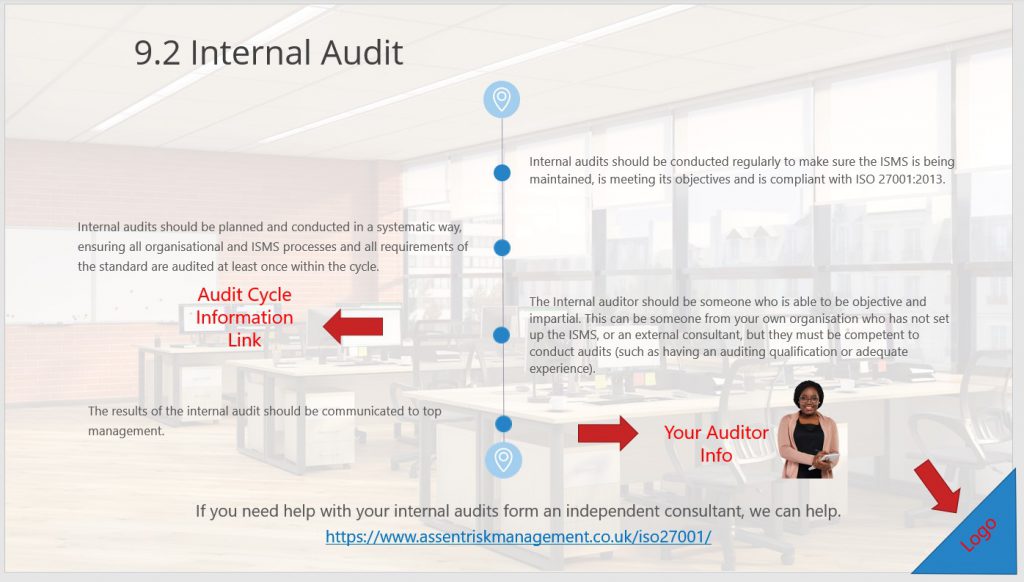 ---
Compatible with all Major LMS Systems
Using the SCORM standard your bespoke ISO Awareness eLearning course can be deployed to all major Learning Management Systems (LMS).
Don't have an LMS? We can help you implement a basic Learning Management System which can be used for many other types of training.
---
Fixed Price ISO eLearning
Using our customisable course template, we can offer ISO Awareness Training for your organisation at a low one-off fee.
---
Meet ISO Requirements in ISO Clause 7
All Annex SL based management systems such as ISO 9001, ISO 14001, ISO 27001, ISO 45001, include the Support clause 7, with subclauses for Communication, Competence and Awareness.
While there are several ways to deliver this, many organisations rely on a powerpoint presentation and some form of delegate sign-in sheet.
However, this can become problematic to manage, as new staff arrive and things in your organisation change.
ISO Auditors are likely to sample a selection of your employee records and expect to see evidence that they have undertaking some for of ISO Awareness Training.
That's where our Branded Bespoke ISO Awareness eLearning Package can help.
---
Get a Quote