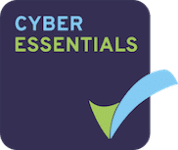 Risk management consultancy Assent is pleased to announce it has been awarded Cyber Essentials Certification for a third consecutive year.
As an Information Security and Cyber Security consultancy, we understand too well the importance of ensuring organisations implement robust technological and organisational controls to rebuff the growing cyber threat.
Achieving Cyber Essentials Certification is an important accolade from an impartial assessment body that reviews evidence of our security practices before awarding the certificate.
What is Cyber Essentials?
Cyber Essentials is a Government backed scheme to help organisations protect themselves from online threats.
It involves completing a questionnaire and providing supporting evidence across several categories including Access Control, Device Security, AntiVirus and Network Controls.
From 1 October 2014, Government requires all suppliers bidding for contracts involving the handling of certain sensitive and personal information to be certified against the Cyber Essentials scheme.
What Steps are we taking?
Assent is committed to implementing industry best practices and we are constantly improving our resilience to cyber threats across our IT estate and cloud services.
In 2019 we have already improved our mobile device controls and implemented network-level threat scanning for all traffic that passes through our office.
This is in addition to our strong malware protection, secure VPN connections for remote users and other controls.
Find out more about our Information Security Controls.