Last week we were pleased to welcome ISO Certification Body SGS and the national accreditation body UKAS to present at our #GrowWithISO event organised together with our peers at Aviso Consultancy.
The event, held at the iconic Shard building in London, provided an opportunity for those interested in ISO Certification to learn more about the process and ask any questions they had.
The combination of speakers demonstrated the entire lifecycle of ISO Certification, from consultancy through to certification and accreditation.
Event Schedule
Robert Clements, Assent, presented the "Road to Certification" and used our Open Data Dashboard to show some common pitfalls.
Paul Stevens, Aviso, gave his thoughts on where standards are heading in the future.
Vanda Bell and Kunle Sowememo, SGS, talked about the history of their company and the process clients go through when attaining certification with SGS.
Lisa Mckay, UKAS, gave an overview of accreditation and presented the new UKAS Cert Check tool, which contains all accredited ISO Certificates for the UK.
Questions About ISO from the Audience
What Are the Key Steps for Preparing for a Certification Audit?
If you have implemented the requirements of the standard, either yourself or with the help of a consultant; the internal audits are a great tool to ensure you are ready for certification.
However, that said, the certification process is in two stages, and this allows any findings at stage 1 to be addressed before the stage 2 audit. There are also different severities of audit findings which don't necessarily affect your certification if they are resolved.

Read more: Are ISO Nonconformities a Bad Thing?
What is Required in Clause 8.1 Operational Control?
This is a difficult control because the standards are not very specific in this area. The standards are designed so they can be applied to all types of organisations and so the way they operate will be different.
Usually under this clause we look at a number of different procedures that the organisation uses to control its operations.
Do Consultants Pass Any Information on to the Certification Body?
NO!
The client has a direct relationship with the certification body. Consultants, like Assent, do not pass any data on to the certification body.
We do often support clients during their certification audits, as we can help to interpret what the auditor is looking for and understand any findings that might arise so they can be fixed.
What are the most common issues clients face during audits?
As we saw from our analysis of non-conformities from the Open Data Project, currently Compliance and Documented Information are two areas where issues are occurring.
This could be due to recent changes in legal requirements, particularly in the UK, or it could be a new focus for the certification auditors.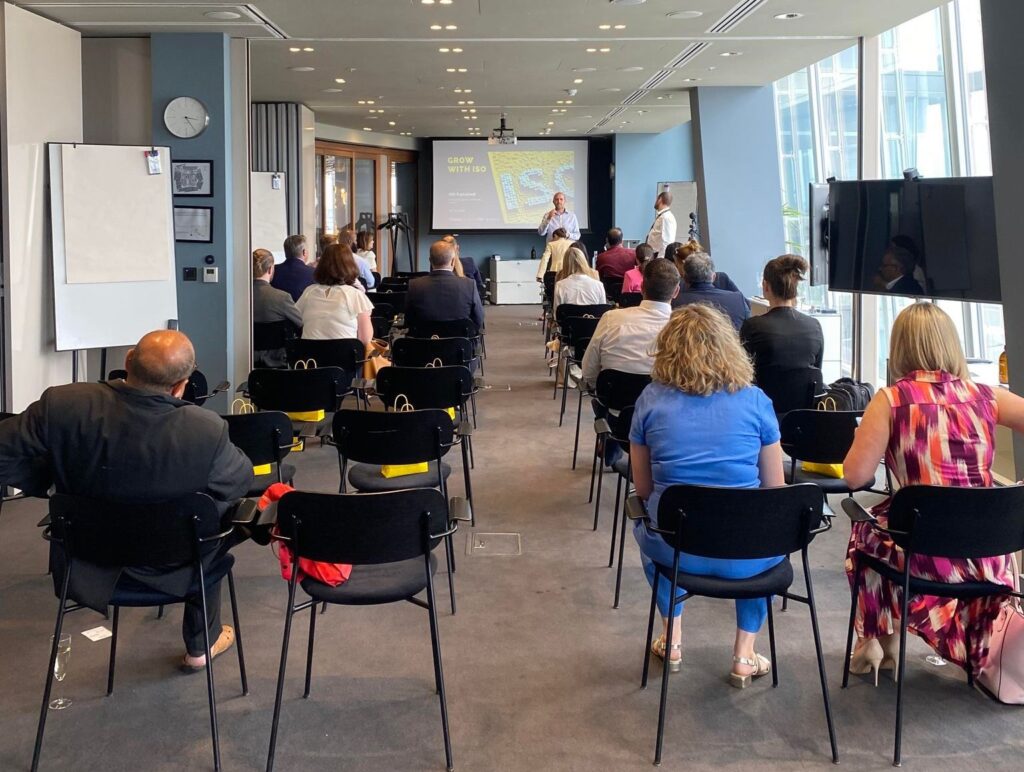 Impartiality
Although we were pleased to have input from SGS and UKAS at our event, there is no commercial relationship between either bodies and Assent or Aviso.
Assent work with over 12 accredited ISO certification bodies in the UK and where clients do not have a preference we recommend obtaining three comparative quotes. The choice of certification body is solely with the client.
All speakers who attended came to promote the benefits of accredited certification from their own perspective.