At Assent we rely on our strong team of consultants across the country who bring their unique knowledge and experience to support our clients, and there are many benefits to collaborating with us including:
Supplementing your own business' income with additional consultancy days for us.

Choose how often your work.

Take advantage of our back-office support, online systems and knowledge bank.
We love our work and although risk management consultancy has been described as 'boring' or 'grown up stuff', we think it offers great flexible working for anyone who enjoys meeting new people and using their experience to take on a challenge.
Now is a great time to enter the world of ISO Consultancy as the industry is booming!  International standards are vital to trade, safety and security, so you can be part of the bigger picture.
And with recent revisions to important standards such as ISO 9001 (Quality Management), ISO 14001 (Environmental Management), ISO 45001 (Health & Safety) and revisions to many other standards on the way, there is plenty of work to do.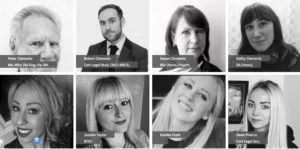 Want to Join Our Team?
Contact us – we would be happy to hear from you!