Assent Risk Management is pleased to be working with Travel Risk Management Consultant, Bex Deadman, who has launched a new podcast series, Talk'n TRM, dedicated to Travel Risk Management (TRM).
TRM is becoming increasingly important as the world grows evermore interconnected and global travel returns from the pandemic. Business trips are on the increase and these pose a risk to both traveller and company.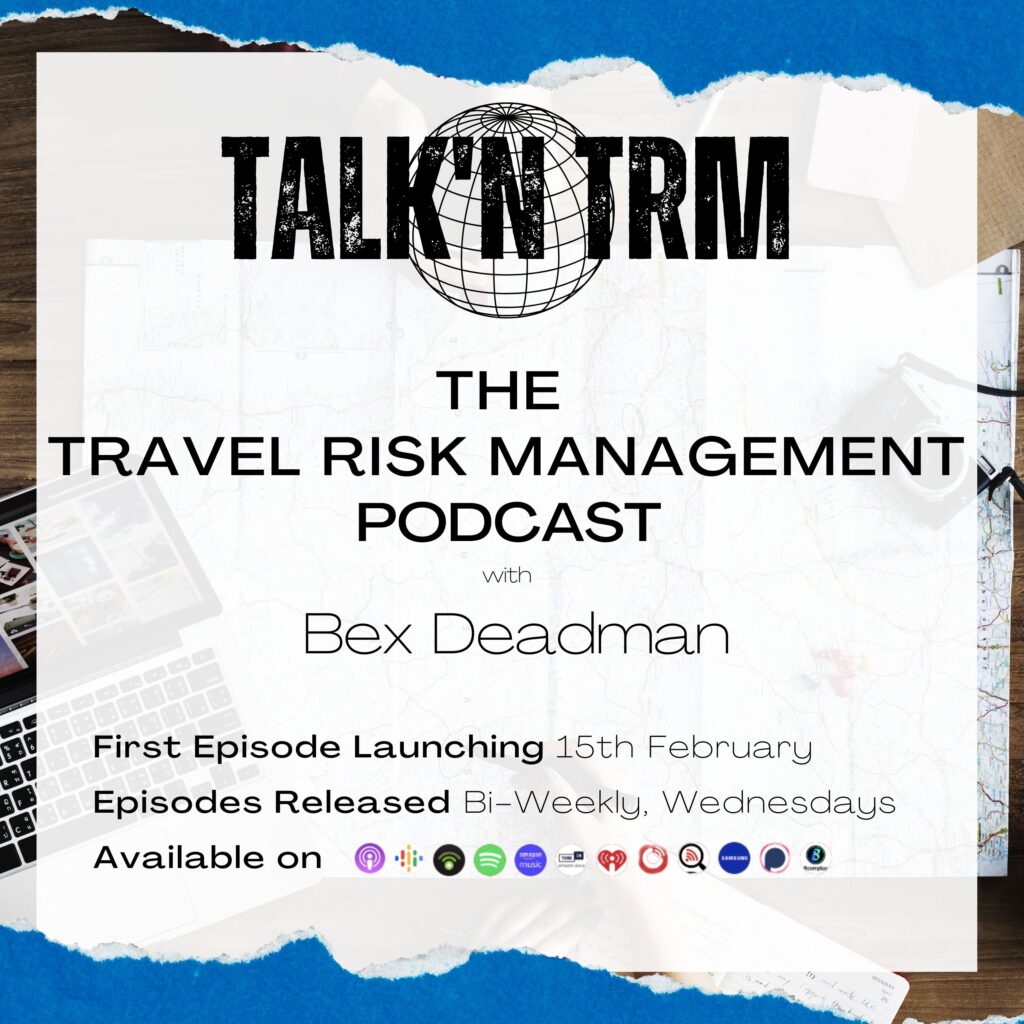 A TRM programme prioritises "purposeful travel", whilst also offering a foundation from which to manage risk appetite, whilst being aware of and working to proactively mitigate risks that affect travellers when working away.
The podcast will feature Bex talking to various people with a passion for TRM. It will explore all aspects of the TRM industry, to give a comprehensive and detailed overview of TRM in organisations.
What is Travel Risk Management?
Travel Risk Management (TRM) is a framework for developing a travel safety program for your organisation. All business trips incur a certain level of risk to the one travelling and the business they represent. TRM offers a foundation from which to manage risk appetite, whilst being aware of and working to proactively mitigate risks that affect travellers when working away.
A TRM program prioritises "purposeful travel" by asking an organisation to define who travels, where they travel to, why they travel, how they travel, and what they are doing when they get there. It then puts processes and solutions in place to support its employees as they need it; from minor delays to personal incidents such as a medical emergencies to larger global threats, such as an act of terrorism or environmental catastrophe.
The Host, Bex Deadman
Bex Deadman, host of Talk'n TRM has been in the travel industry for over 15 years and has extensive experience in all aspects of travel. Starting her corporate travel career as a travel service provider and then with a TMC, she has finally decided that her skill set is more beneficial in helping all organisations get on board with TRM, after seeing the disparity between what a client needs and the current propositions from the trade.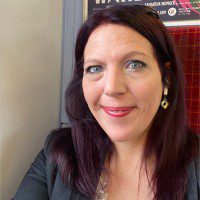 Bex specialises in ISO 31030, the Travel Risk Management Standard and has worked with a variety of companies to help them understand ISO 31030, align with it and learn how they can benefit from it. She also supports the British Standard Institute (BSI) as a member of RM1, the Risk Management Committee. Her work with this includes exploring the need for certification among travel service providers, to ultimately help corporations and organisations align more closely with ISO 31030.
What is Talk'n TRM About?
Talk'n TRM explores all areas of Tavel Risk Management, to help organisations understand its importance and where they can begin their TRM journey. TRM is a wide and diverse subject with many layers to consider. Bex is passionate about increasing awareness of the widest reach of TRM and in this Podcast series will speak to a variety of people regarding their specific specialities and top tips. The aim is to make TRM something tangible for organisations to begin to understand and adopt.
Episodes will feature Bex interviewing experts from the travel industry, who have a passion for TRM, including, travel & risk suppliers, travel managers, security managers and consultants.
In each episode, Bex will ask her guest 3 questions. First, what is their role in TRM and how they entered the TRM industry, second, why is TRM important to them and finally, what is their 'golden nugget' of advice for listeners to take TRM further?
It doesn't matter where you start on your journey into TRM. Just as it doesn't matter what size organisation you are. It is a subject that all organisations can consider and work towards. My hope is that listeners of this podcast will find a part of it that they connect with and can bring into their organisations, in doing so they'll begin to increase their awareness of the subject and ultimately be doing their bit in keeping their colleagues safer. – Bex Deadman
Talk'n TRM is available on all major podcasting platforms
New episodes are released biweekly on a Wednesday.
Subscribe on your favourite platform.