The Protection of Personal Identifiable Information (PII) is a hot topic for every organisation and our BS 10012 Consultants can advise you on implementing the British Standard for a Personal Information Management System (PIMS).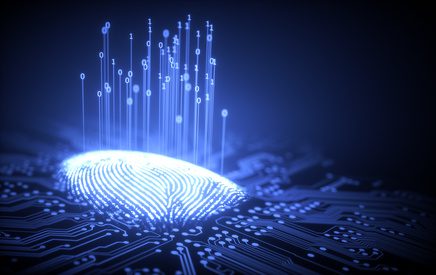 A Management System for Personal Information
If you store, handle or process PII, BS 10012 provides a framework to help you manage the associated risks and assists with compliance to relevant Data Protection Legislation.
The BS 10012 Management System is easily integrated with other recognised standards, with an Certification Scheme also available.
Prepare for GDPR with BS 10012
We can help you use BS 10012 to implement best practices that protect PII and establish a framework in preparation for GDPR.
Our GDPR consultants can then help you close any gaps with UK legislation when it is enacted.
A BS 10012 Management System will help you meet GDPR principles:
(a) Processed lawfully, fairly and in a transparent manner in relation to individuals;

(b) Collected for specified, explicit and legitimate purposes and not further processed in a manner that is incompatible with those purposes; further processing for archiving purposes in the public interest, scientific or historical research purposes or statistical purposes shall not be considered to be incompatible with the initial purposes;

(c) Adequate, relevant and limited to what is necessary in relation to the purposes for which they are processed;

(d) Accurate and, where necessary, kept up to date; every reasonable step must be taken to ensure that personal data that are inaccurate, having regard to the purposes for which they are processed, are erased or rectified without delay;

(e) Kept in a form which permits identification of data subjects for no longer than is necessary for the purposes for which the personal data are processed; personal data may be stored for longer periods insofar as the personal data will be processed solely for archiving purposes in the public interest, scientific or historical research purposes or statistical purposes subject to implementation of the appropriate technical and organisational measures required by the GDPR in order to safeguard the rights and freedoms of individuals;

(f) Processed in a manner that ensures appropriate security of the personal data, including protection against unauthorised or unlawful processing and against accidental loss, destruction or damage, using appropriate technical or organisational measures.

Article 5(2) requires that;

"the controller shall be responsible for, and be able to demonstrate, compliance with the principles."
BS 10012 + ISO 27001
A Personal Information Management System (PIMS) can be implemented along side ISO 27001, the international standard for Information Security.
While ISO 27001 contains a control in the compliance section for "Privacy and protection of personally identifiable information" (A18.1.4), BS 10012 provides a comprehensive framework aligned to data protection principles, that provides added benefits for organisations who handle their customer's PII.
BS 10012 + ISO 27018
Similarly, the extended controls for PII in Public Clouds (ISO 27018) can also be complemented by BS 10012 to provide a full Risk Management Programme for public cloud providers who process PII.
Choose Assent Risk Management
Our Consultants are experts in Data Protection and Information Security, working in a variety of industries to meet complex compliance challenges.