We hope that everyone had a wonderful Christmas and New Year, we had a lovely break but now it's time for our Assent team to get back into action! Continuing to support organisations all over the UK with their risk management needs!
You may have regular contact with members of the Assent admin team – whether that be through email, on the phone or in person. We thought it would be a great idea to put mini profiles together for each us and share them with you – allowing you to put faces to names and learn a bit more about us. We have included links to each of our main 'Team Member' profiles – just in case you want to learn more!
Meet the team!
Jazmin Taylor
"I hope everyone had a lovely Christmas and New Year! I am the Head of Client Services I have been with Assent since April 2014. My role includes project planning, client care, enquiries, diary management and quotes / contracts.

My hobbies include reading, drawing and spending time with friends & family."
Read more about Jaz here.
---
Donna Clements
"Hi! I'm Donna, Head of Consultant Services – and I wish you a happy and prosperous New Year! I have been involved with Assent since 2006, over time my role has changed as the company has developed. At present I look after our Consultants, matching them with our Clients. My interests outside of work are; painting, baking and all spiritual activities."
Read more about Donna here.
---
Kaidee Clark
"Happy New Year Everyone! I'm Kaidee, the Assent Travel & Events Coordinator. I have been working for Assent since January 2017.  My main responsibilities include booking travel and accommodation for our Consultants, organising events and social media management. In my spare time I love to read a good book!
---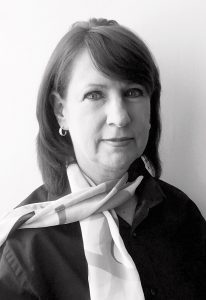 Susan Clements
"Hoping all your wishes come true for Christmas and the New Year.  I look after the Book Keeping, Bills and Invoices at Assent. I like holidays in the Scottish Highlands, visiting places of interest and going for walks with Kathy's dogs."
Read more about Susan here.
---
As well as being Lead Consultants, Robert Clements and Kathy Clements help with admin tasks in the office.
Robert Clements
"Happy New Year!

I founded Assent in 2002, and over the last 16 years we've overcome many challenges both internal and external.  There are certainly many changes coming in 2019 but with our great Team at Assent we're ready to manage the risks and benefit from the opportunities that are on offer."
Read more about Rob here.
---
Kathy Clements
"Hope you had a lovely festive break! I'm a lead consultant and auditor for ISO standards at Assent, and head of learning and development for Lorators. My favourite pastime is being curled up under a blanket with my two rescue dogs watching Marvel movies."
Read more about Kathy here.
---
We are looking forward to what 2019 brings!
2019 is an exciting year for Assent, we have a lot planned so make sure you keep watch!