As part of Assent's mission to champion the consultancy industry, Jess from Assent Risk Management has been interviewing experts from all sectors of the consulting profession. In this interview, Jess talks to Jaz Taylor, Head of Client Services at Assent about common misconceptions about ISO Certification.
What are the most common questions people ask about ISO?
The most common questions, they're normally based around the same thing; the cost, how long is it going to take, can we do the certification as well, and what input is required.
Cost of ISO Certification
The cost for each company and each standard can vary due to a company size, the complexity of the standard, because some people might go for ISO 9001, which is the more core basic standard, but then you have some more really complex standards that will take longer.
So some people do see ISO just as a certificate that you can buy, but it's not the case. Some clients just jump straight into the full implementation and then get a certification. But there's other routes you can take, such as an initial gap analysis, which is less days and less cost, to see where the company is in regard to the requirements of the standards, and then you can do the full project from there.
Doing a gap analysis can give you a bit of a better idea of where the company is and the cost going forward. If anybody ever comes to me and asks, "what is the cost" straight away, I can't unfortunately answer it. If you let me know the staff and location number and what standard, I can give you a ballpark figure, but once we've sort of had a chat between ourselves or with the consultant, I can give you an exact figure.
How long does ISO Implementation and Certification take?
With how long it would take, again another question, sort of how long is a bit of string. At a comfortable pace we would normally say six to eight months, and that's from you inquiring to certification. It can be done quicker, but then it puts the company at a little bit more of a rush as well.
The certification bodies require at least three months before they will certify. So at a rush, maybe four or five months, but comfortably six to eight.
Can we do Consultancy and Certification?
No, we cannot do the certification, only the consultancy side, so the gap analysis, the implementation of the standards. With the certification side, you have to have an accredited Certification Body to provide the certificate.
So once a company such as Assent have been in and helped you reach the standard of your choice, a Certification Body will then come in and complete an external audit of what we internally help you put in place. So it's the same way the Certifcation Bodies will not offer consultancy, so we sort of work together, but you can't do both because of conflict of interest.
How much Input is Required in ISO Implementation
So how much input does the client need to give, during the implementation process we do need to speak with certain people within the company. This is to gather evidence, discuss the processes of the company. It's also good to have one or two main points of contact in the company, just so our consultants have got someone to talk to on their on site visits or remote visits. Since COVID a lot of people have stayed remote, so we're happy to work that way as well.
Our consultants do as much as they physicall can. We do pride ourselves on being a bit more of a hand holding consultancy, so as long as we've got someone within the company who has knowledge of what's what on the project itself, we handle all the complicated bits and we try and take as much of the burden away from the company as we can.
What are the biggest misconceptions about ISO?
ISO is not for small businesses
I'll say one of the biggest misconceptions is "it's not for a small business". A lot of people do say they're not going to get ISO because there's only a few people in the company, but ISO is suitable for any size company. We have clients who have only got two members of staff. I think we've even got somebody who's just a one man band. Then we've got clients that have got hundreds of staff. So basically, having ISO, no matter what size business you are, it puts you one step ahead of your competitors. It shows you have a well established management system and that all your processes are in place.
ISO Management Systems Requires Businesses to work differently
Another misconception is "ISO Certified Management Systems means that businesses have to work differently". It's not the case. We make sure that your ISO system is condensed and easy to manage. It doesn't necessarily mean that the company has to work differently. It just makes sure that the policies and processes, that you should really have in place anyway, are in place and that the company as a whole is working to their best practices.
Thank you Jaz for taking the time to participate in this interview, to find out more about ISO implementation and how Assent can help you on your ISO journey, check out our Services page.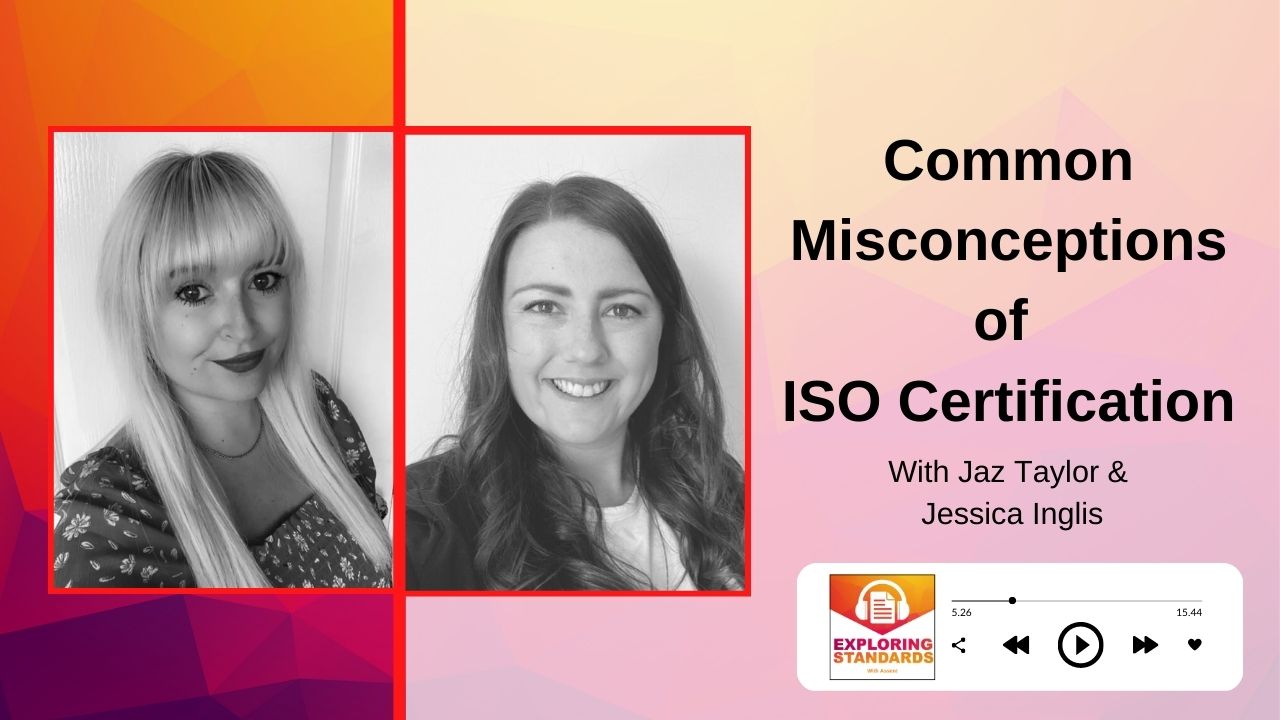 Watch on Youtube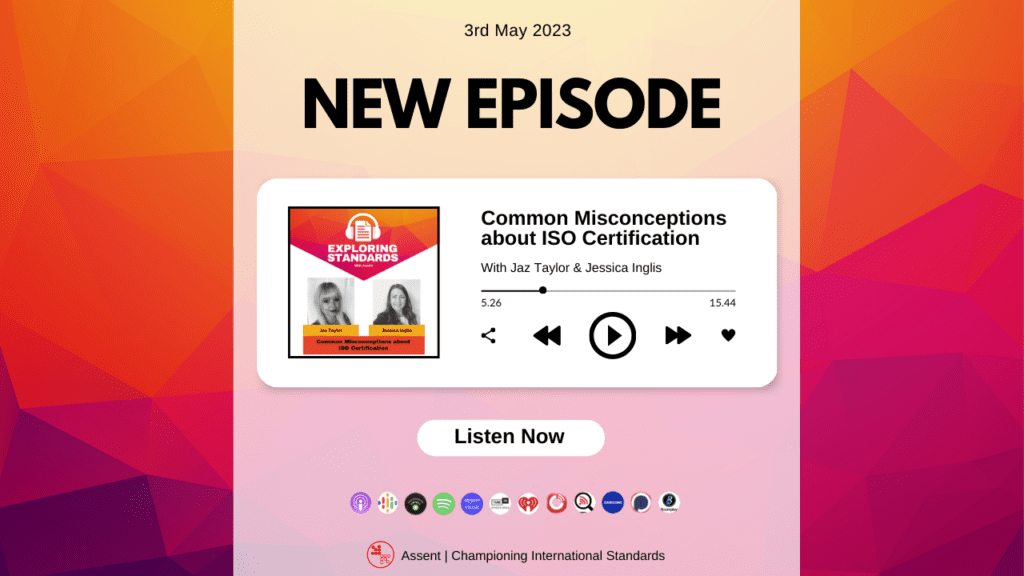 Listen to the Podcast