Managing, Maintaining, and Monitoring your Site so you don't have to!
WordPress is a popular platform for building all kinds of websites. It's easy to use, effective, scalable – but this also makes it a large target to attacks. That's why we launched WordPress Security as a Service.
Designed for business owners looking for 'fire and forget' WordPress resilience, we will keep your website secure from all the latest threats, while watching over your site and alerting you of any problems. Just tell us your requirements, and we'll make sure you and your customers are happy and safe when browsing your site.
Managing
Plugins are a crucial part of any WordPress site. With the right plugins, your WordPress site can run more efficiently and be more functional.  We can Install, Configure & Manage a full stack of security plugins to protect your website, so you don't have to; and we can help you find & evaluate plugins for any features you need.
Maintaining
If your WordPress plugins are not updated regularly hackers can damage or gain unauthorised access to your website by exploiting known vulnerabilities. We can regularly update out-of-date plugins as quickly as possible, so you can have peace of mind knowing you are running the latest and greatest software.
Monitoring
If your WordPress site goes down, or has any problems, you will want to know about it. That's why we use advanced site monitors to check for keywords on your page, so if something unexpectedly changes or goes offline, you will know instantly.
We offer…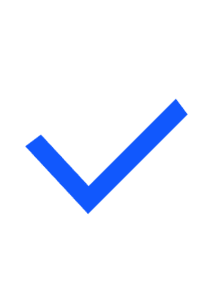 Fast hosting, suitable for small businesses and large organisations.
Regular backup and recovery service.
Support from our tech team, any requests you have, let us know.
Around the clock protection from malware and cybercriminals.
Keeping your website and plugins up to date and secure.
Vulnerability scans.
Contact Page Testing, making sure your customers are able to get through to you.
Vulnerability scans
Using our sophisticated scanning software, we will scan your website regularly to inform you of any problems, and send you a report of the results and our recommendations.  Find the gaps in your security and fill them before the hackers do.
Functionality testing
We test the crucial functionality of your WordPress site, including browsability and contact pages, so you can have peace knowing your site is working how you need it to.
The hard part is all handled for you, so you can relax your mind and focus on your business!