In February 2019 we were pleased to get the opportunity to co-host an event about 'The Hidden Benefits of ISO: #GrowWithISO', at The Shard in London with AvISO Consultancy and BSI.
It gave us a great opportunity to meet face-to-face with clients old and new, but also to talk to organisations who are considering ISO for the first time.
With a glass of free bubbly handed out upon arrival, guests had some time before the presentations started to network, with the beautiful view of London City seen from the 24th floor of The Shard.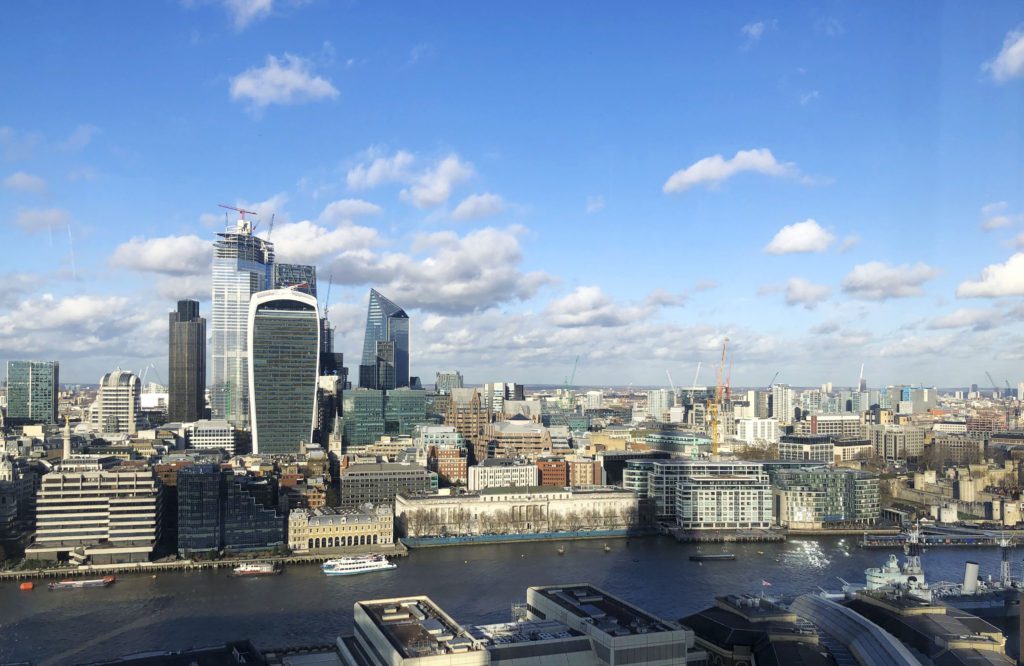 #GrowWithISO
Vanda Bell and Collin Mason from BSI kicked off the presentations with an exciting introduction to ISO and a story about why the first British Standard was introduced: to standardise the steel sections of  tramways!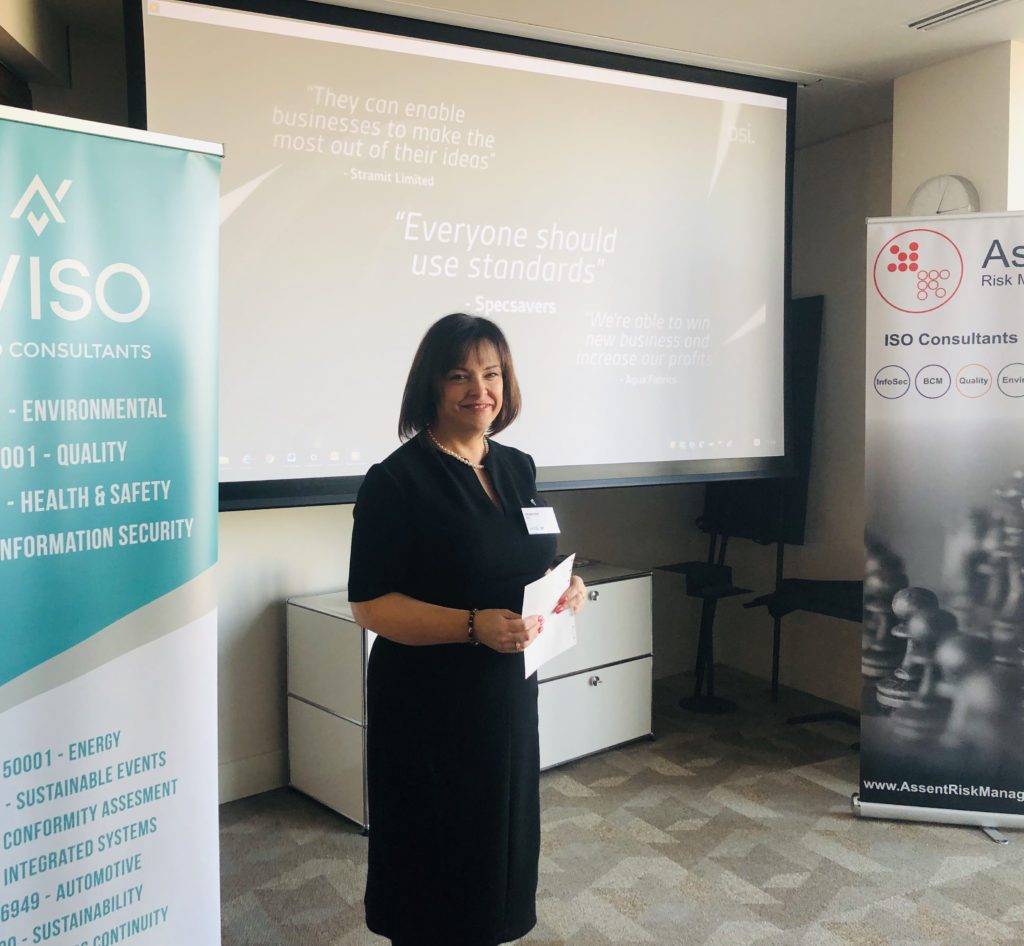 Dr. Paul Stevens, Director of AvISO, then gave attendees an overview of the benefits ISO 14001 (Environmental Management Systems) and ISO 50001 (Energy Management Systems), including how to relate your energy savings to cash, carbon and cheese!
Robert Clements, Director of Assent Risk Management, on the benefits of ISO 27001 (Information Security Management Systems) and ISO 22301 (Business Continuity Management Systems), including some worrying stats on the cost of data breaches & business disruptions.   
"Our event at The Shard gave us a fantastic opportunity to meet face-to-face with the people we have been talking to about their future ISO requirements.

We hope that they found the event content from us, and our colleagues Aviso and BSI, helpful in taking their ISO plans forward." – Robert Clements

Engaging & Collaborating
'Engaging and Collaborating' is one of our seven core principles at Assent, as we believe that 'together' we can do so much more – this is why we work with peers from our industry to bring an 'Expert' view of how ISO can greatly benefit any organisation.
To find out more about how your business can #GrowWithISO, contact us.